GENERAL ELECTION IS TUESDAY, November 6TH, 2018!
Early Voting begins Friday, September 21st-Monday, November 5th!
If you are not registered, you can do so in person if you show proof of residence.
Vote early this year to beat the lines at the polls and to ensure your vote is counted in this very important election!
Visit mnvotes.org for more information.
My name is Sharon El-Amin and I'm running for Minneapolis School Board At-Large.
My husband and I have been married for 26 years. We have three children, two graduates of Minneapolis Public Schools and one currently attending North High School . Minneapolis has been our home for 27 years and I have been serving within my community for over 25 years.
I am currently the President of Minneapolis North Polar Parent organization, and a member of North High School Site-council. I owned a business for 15 years, and have valuable experience managing budgets; El-Amin's Fish House is located in a bustling North Minneapolis neighborhood.
I am Muslim, and a member of Masjid An'Nur located in North Minneapolis. I am Social Coordinator at Masjid An'Nur, and for the last two years, on the 2nd and 4th Saturday of every month, I cook and prepare 100 hot meals for families in need.
I was a member of Neon's Board of Directors for three years. I have earned a number of awards and recognitions, including the Start Up Business of the Year 2002, 2010 Small Business of the Year, 2010 Longevity & Sustained Impact Award, and the 2010 Nothing Ventured Nothing Gained Nominee at Women Venture.
My Vision for Minneapolis Public Schools
I am running for School Board to be a voice for students, parents, staff and the community within Minneapolis! My vision is for our Schools to be a fully funded and safe learning environment and provide the best experience for our youth from Pre-K through 12th Grade. We need to make sure our youth are ready for life after High School.
I understand that we all have different needs and I want to be that voice for all of us!!! As a mother of three, I realize the need for more staff within the schools, more educational resources, more parent involvement, and more staff training.
Improving Minneapolis Public Schools will take all of us. I will be that voice for you. I will work diligently to make sure that all needs are considered at the board. I will be the voice that will bring balance and experience from living, working and worshipping within Minneapolis. This is my life. I am a vested in Minneapolis and I will work hard to make a difference. Thank you for putting your trust in me and supporting me to be the next School Board Member. I will work hard for what we need and want for our families. I am excited to get to work for your family! With your support Together We Win!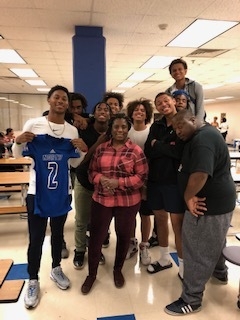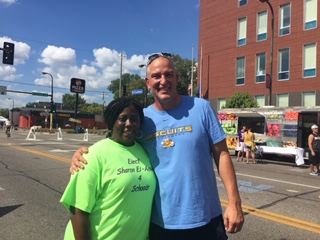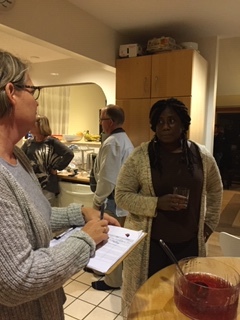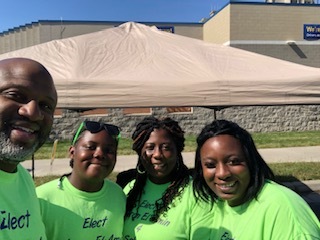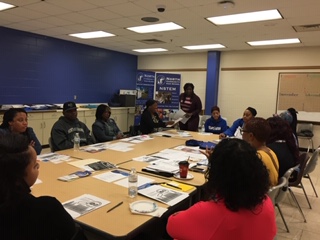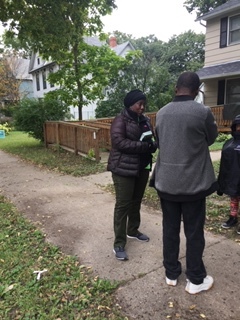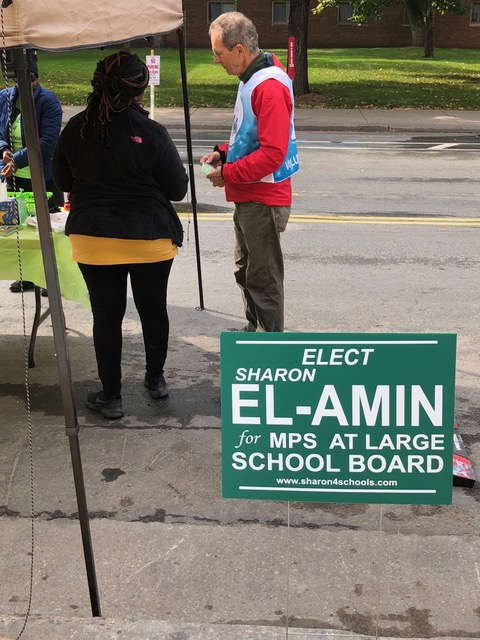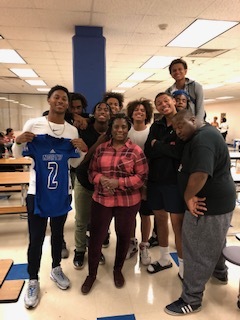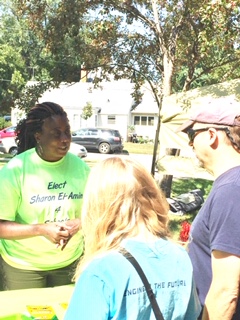 Accountability - Holding all stakeholders responsible for high performance in our schools and investing in support & resources for our teachers, parents and most of all our students.
Community - "It takes a village to raise a child", creating paths for community resources to support our schools, enriching our students, addressing social determinants, and preparing students for success both inside and outside the classroom.
Transparency -Starting with a foundation of openness to learning new ideas and encouraging Innovation. Being clear with parents and teacher about what the goals are and where we are headed. Over communication should be the rule to ensure everyone is engaged at MPS.
We must A.C.T. NOW!!!
Dear Community Members,
One of the things that I have learned during my short time on this earth, is that sometimes people make mistakes, and those mistakes can sometimes hurt other people. This last week has been one of the most challenging, embarrassing, and difficult experiences of my life. I made insensitive and inappropriate posts in 2016, and even before that, that were hurtful and offensive to members of our community, particularly those who identify as LGBTQIA. I have had to do a lot of soul searching and reflecting upon my thought process behind those posts and how my views have changed since then. I have also spent time in conversation with my family, community members, faith leaders, and friends who identify as LGBTQIA. During those conversations, I had the opportunity to listen to concerns and to hear first hand how harmful and impactful my previous posts have been. I sincerely apologize for causing any hurt, pain or disrespect to anyone. My intention does not matter. What matters is the impact of my actions towards those who identify as LGBTQIA and my previous close-minded views.
I can say with all honesty that I have been on a journey these last two years to broaden my perspective and to deepen relationships with those who identify as LGBTQIA. My work on education issues has allowed me to build and maintain relationships with people who identify as LGBTQIA or whose children identify as LGBTQIA. This has given me a more well-informed view of the needs of all students and families, and has allowed me to see the work that must be done within MPS and our society to better promote true equity and inclusion; not just in the words we speak, but in our actions. I have learned that there are mothers and fathers in the Twin Cities who have seen their children commit suicide due to struggling with issues of being gay and the bullying that has occurred within school settings. As a parent of children who have experienced racial discrimination, I can empathize with the pain and trauma that occurred when a child is ostracized, excluded, teased, or bullied for being viewed as different. No child should have to feel unsafe or unprotected because of the color of their skin or their gender identity or sexual preference.
Everyday, I am growing beyond a narrow frame of reference, to embrace the absolute and undeniable, democratic rights and needs of each citizen from all walks of life. I know that I have a lot more to learn and a lot more growing to do. I am committed to doing all I can to listen, to learn, and to direct my energy towards advocating for all of our children.
-Sharon El-Amin
#TogetherWeWin
I am honored to have the following distinctions and endorsements:
Larry McKenzie, North Polars Coach, Pillsbury United Communities
Minneapolis residents, we are fortunate to have Sharon El-Amin as a candidate for the Board of Education. Sharon has deep roots in the community and has demonstrated her dedication and commitment in numerous ways through her service. She will bring a genuine belief that ALL kids, regardless of zip code, are capable learners and a desire that ALL kids deserve a high quality education. I have worked with her and know she supports active parental and community involvement along with total transparency in the decison-making of issues impacting Minneapolis students, staff, and administration.
I know that by electing Sharon El-Amin to the Board of Education, Minneapolis families will have someone advocating for their children's success in the same manner that she has advocated for her own children in Minneapolis Public Schools.
We encourage you to support Sharon El-Amin!
-Larry and Pamela Wilkins-McKenzie
Mercedes Reynolds, Assistant Principal, South High
"Sharon El-Amin has high expectations for ALL of our students and an unwavering passion for supporting the Northside community. She has my endorsement for MPS School Board because she believes that all students can be successful and so do I!"
Dr. Chanda Green, former North High teacher and alumni
" I am excited to endorse Sharon El-Amin for School Board At Large. I have been an educator for over 20 years and have had the opportunity to work with and get to know Sharon who has consistently supported Minneapolis Public Schools as a business owner, community member and parent. She sincerely believes in our children and in the need for all of us to positively impact students. In the 25 years I have known Sharon I have always admired her dedication to public service. She is a visionary, a leader and a proponent of MPS. I am confident that in voting for Sharon, we are staking a stand for our children."
Sign up to JOIN TEAM SHARON4SCHOOLS!